Wishlist and Play the Demo on Steam!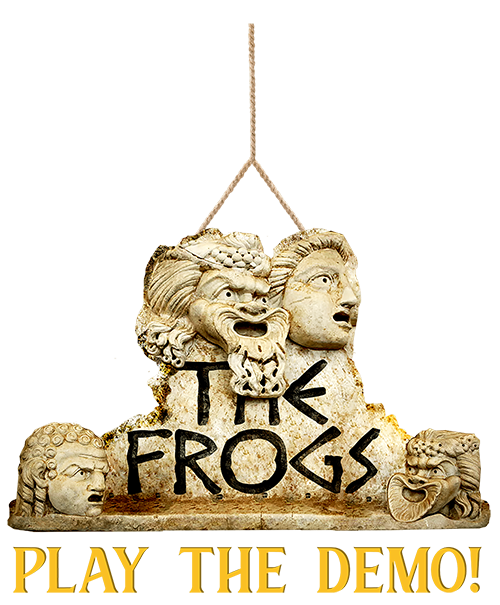 The Frogs is a point-and-click adventure game based on the ancient comedy by Aristophanes. Survive awful puns, break all the fourth walls you run across, and challenge the boundaries of morality as you deal with immortality. Puzzles have multiple solutions and a single item may be the answer you need for several at once. You may find some options more ethical than others and once you get to the underworld, who knows what judgment may follow based on your decisions.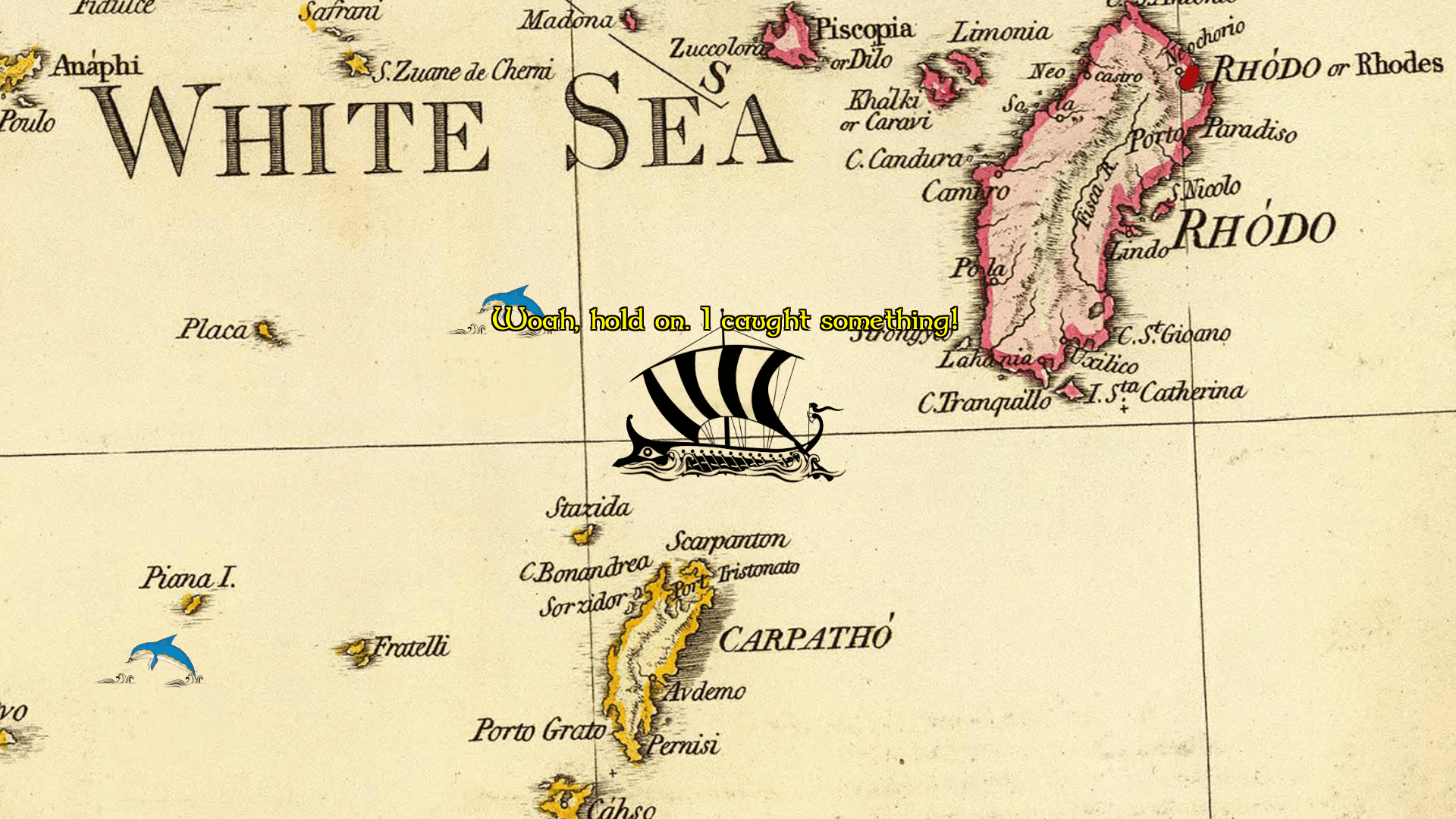 THE STORY SO FAR

Dionysus is fed up. The kids these days listening to their mumble poets and warbling tragedians are just too much for him to bear. He wants to bring back the stars of his youth... but they're all dead. A little death never kept a good god down, though, and certainly not a heroic figure with bulging biceps and a penchant for bashing heads. So Dionysus, being at least one of those two things, hatches a plan so he can also pass himself off as the latter.

With a chorus of frogs mocking him along the way, Dionysus and his faithful servant Xanthias will challenge the underworld to bring back his beloved Euripides. It won't be easy, though. He'll have to deal with ancient ones from the dark depths, angry gods, a war with the Persians, stormy seas and salty captains, a town oddly obsessed with demons, and two little girls whose crazed followers will murder in their names... all over a gyro? And this is all just in the demo! Zeus knows what will happen in the full game.